Yolngu traditional owners have halted commercial barramundi fishing in an important region in north-east Arnhem Land, claiming industry practices have led to the deaths of dolphins, dugongs, turtles and crocodiles.
Key points:
The traditional owners say they do not want to halt commercial fishing, but they do want gillnetting banned
They are pushing to establish a joint management agreement with the NT government
The NT Seafood Council says it supports sustainable fishing practices
Yesterday the traditional owners of Buckingham Bay, 500 kilometres east of Darwin, enacted an immediate ban on commercial operators using gillnets to fish their waters.
Gillnets are large rectangular nets suspended vertically in the water, often near the mouth of a river.
The Northern Land Council (NLC), which represents the traditional owners, says commercial fishers will not be able to access the Indigenous-owned waters of Buckingham Bay until their concerns are addressed by the Northern Territory government.
Traditional owner Guyulen/Helen Guyula said she had witnessed "concerning amounts" of bycatch washing up on shore, which she claimed happened as a result of gillnetting by commercial fishing vessels.
"We don't like current commercial practice — they throw the little ones or the ones they don't want back," Ms Guyula said in a statement.
"We've found heaps of turtle, dolphin, crocodile and small barramundi washed up on the beach.
"Why get them all and then throw them away?
"We want our environment to be safe because we need the food.
"We hunt sustainably, we hunt according to the seasons."
Buckingham Bay is one of the commercial barramundi sector's most important fishing grounds.
About a third of the industry's catch comes from the area and neighbouring Arnhem Bay.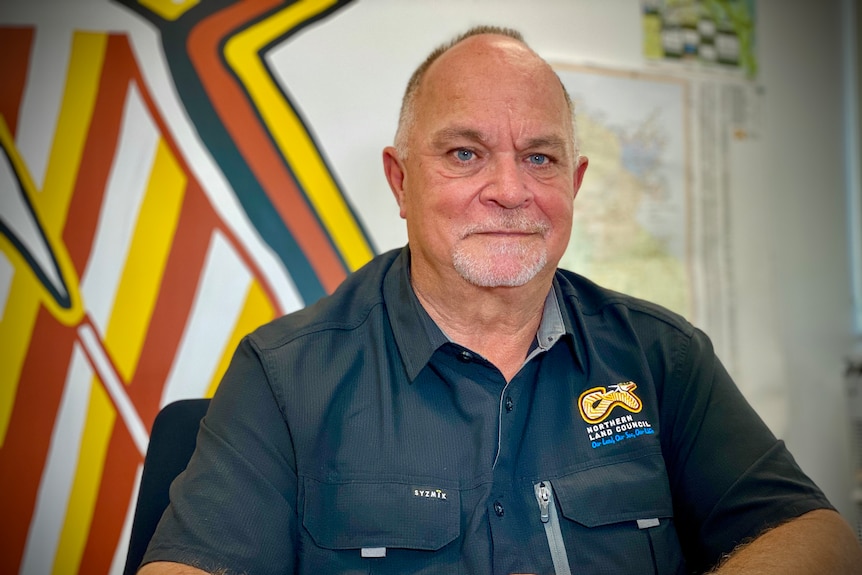 Joint management push
The rights of traditional owners to control the intertidal zone – the area between high and low tide – on Indigenous land was recognised in the 2008 Blue Mud Bay High Court decision.
Since then, recreational and commercial fishing access to Indigenous-owned waters has tightened, with the implementation of permit systems and some traditional owners ending access to certain areas.
In February, commercial fishers were stopped from operating in the Mini Mini and Murganella region in west Arnhem Land after a request from traditional owners.
NLC chief executive Joe Martin-Jard said traditional owners of Buckingham Bay did not want to ban commercial barramundi fishing altogether, but they wanted the practice of gillnetting to stop.
"We're really keen to get into some joint management with the Territory government," he said.
"We've got rangers out on the ground that could assist so we can get a sustainable industry where everyone can get a feed and the commercial operators can make some money.
"We just can't support this practice that is quite devastating to the barramundi stock in Buckingham Bay."
Mr Martin-Jard said the NLC wanted the NT government to consider the example of Queensland's ban on gilnetting in certain areas.
In 2019, a recreational fisher raised concerns about commercial fishing activity in Buckingham Bay after finding two dead crocodiles in the Buckingham River.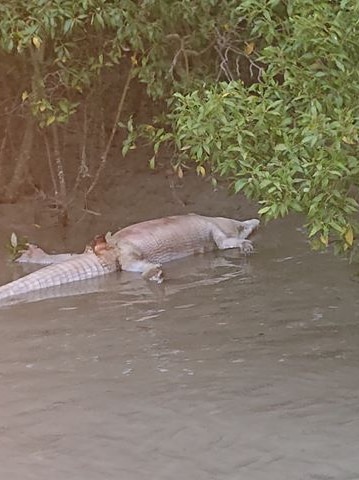 Support for sustainability
In a statement to ABC Rural, the Northern Territory Seafood Council said it supported "sustainable fishing practices while upholding and respecting land rights".
"We believe sustainability is about making responsible decisions that strike the right balance between environmental, social and economic values," chief executive Katherine Winchester said.
"Our commitment extends to educating and involving our members in the promotion of sustainable fishing practices and heightened awareness of land rights.
"Regarding decisions pertaining to fishing gear, the NT Fisheries Division within the Department of Industry, Tourism, and Trade is responsible for the deliberations.
"Presently the department is engaged in two essential processes that offer opportunities for gear assessments — the Barramundi Fishery Review and the NT Fisheries Act review."
Loading