Is it even Christmas without an esky full of fresh prawns or a whole-baked fish on the barbie?
Whatever your seafood preference, new commercial fishing regulations proposed for Queensland mean your options could be limited this year.
Key points:
A proposed gillnet ban in Queensland will affect seafood supply across southern states
Christmas lunch will see less inshore fish from the Gulf of Carpentaria this year
Consumers can still expect to see summer prawns available
The Queensland government's proposed net-free zones in the Gulf of Carpentaria will ban the fishing industry from using gillnets in some waters.
The gillnet ban has been proposed to better protect marine life in the Great Barrier Reef, including dolphins, turtles and dugongs, and to boost local fish populations.
The prohibition would mainly affect barramundi and grey mackerel fishing, along with other popular holiday sellers including grunter, mullet, and king salmon.
With the prospect of a ban looming over the industry causing uncertainty, some operators have decided to not send boats out already.
Queensland Seafood Industry Association (QISA) president Allan Bobbermen said there would be a noticeable difference in what seafood was available for New South Wales and Victorian consumers this Christmas.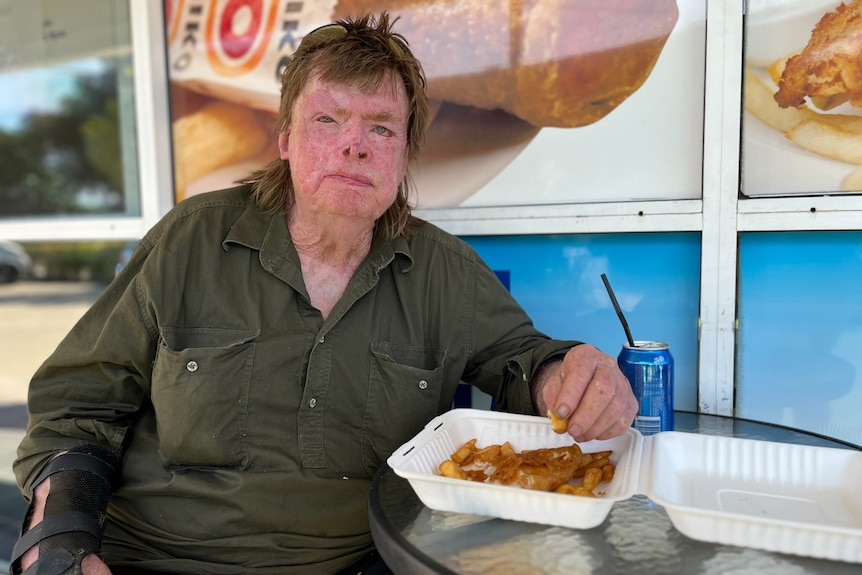 "They're going to see less barramundi, king threadfin, and all the lesser species, which our multicultural society rely on from the Queensland resource," Mr Bobbermen said.
"From a fisherman's point of view, they want to enjoy what they can eat this Christmas because from the end of this year, it is no longer going to become readily available from the east coast fishery in Queensland."
However, he said fish and chip shops across the eastern states should have some reef fish available.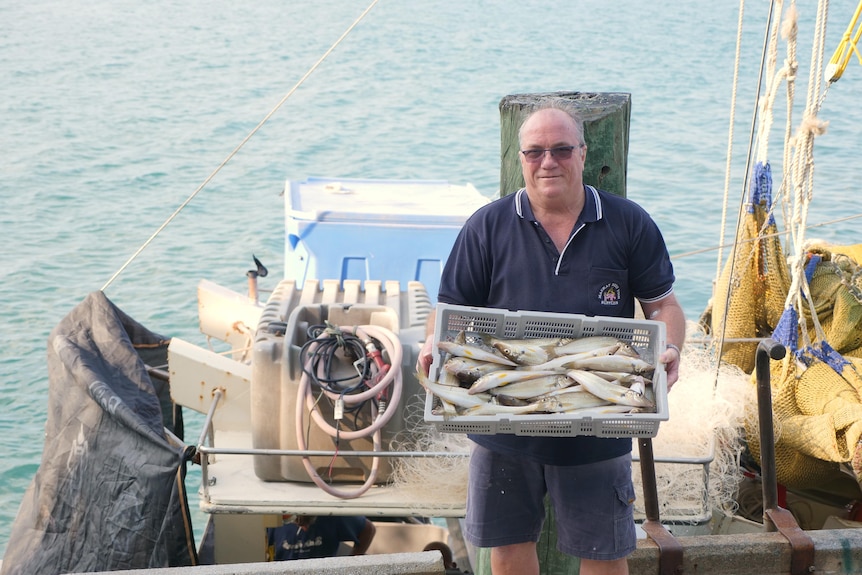 Mackerel, salmon impacted
Mackay Fish Market owner David Caracciolo said Melbourne and Sydney were massive markets for the Queensland seafood industry, and the ban proposal would mean empty shelves for consumers in the southern states.
"Our fresh mackerel will be gone and inshore fish like our king salmon, blue salmon, the grunter, that they traditionally eat, won't be there," Mr Caracciolo said.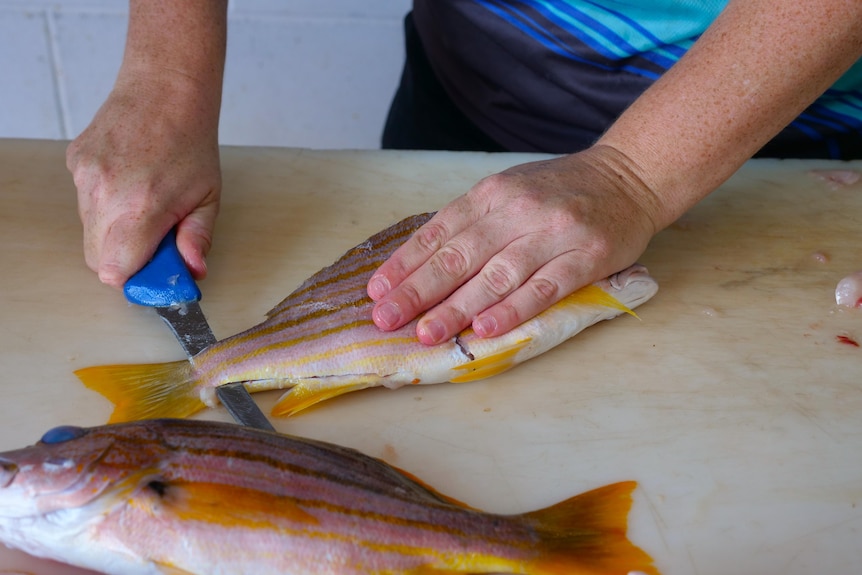 The Northern Territory supplies some seafood to New South Wales and Victoria, but distance is a major barrier for the interstate market, Mr Caracciolo said.
"They rely on the east coast because of our distance, it's overnight or maybe two days by road to that market, and you can air freight within a few hours, so they wholly and solely rely on the east coast fishery," he said.
Mr Caracciolo said as the existing seasonal closure for the barramundi spawning season began on November 1, the fresh form of that fish from Queensland was already off the table for Christmas.
Proposed ban causing uncertainty
Bowen Fisherman's Seafood managing director Chloe Bauer said wild caught estuary fish would be sparse this summer because the industry was unsure whether new regulations would prohibit catches.
"You're not going to see your wild-caught barramundi, threadfin, blue salmon," Ms Bauer said.
"You're going to be looking more at your farmed barramundi."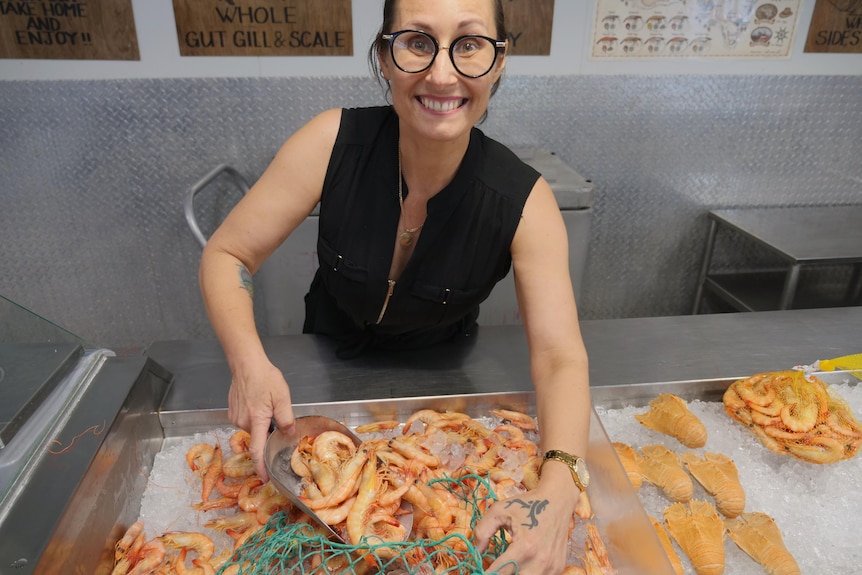 Natalie Fitzgerald from Debbie's Seafood in Mackay said some Christmas favourites, like mullet and king salmon, would not feature on her specials board this year due to a lack of clarity around regulations.
"At the moment, we're sort of waiting to see what the decision is with the gillnet ban, so those fish won't be available at Christmas time until this decision is made," Ms Fitzgerald said.
"Our local fish caught in our rivers and creeks and our shoreline will not be available."
Good news for prawn lovers
But it's not all bad news.
Mr Caracciolo said there would be plenty of peeled prawns and boiled bugs for the holidays.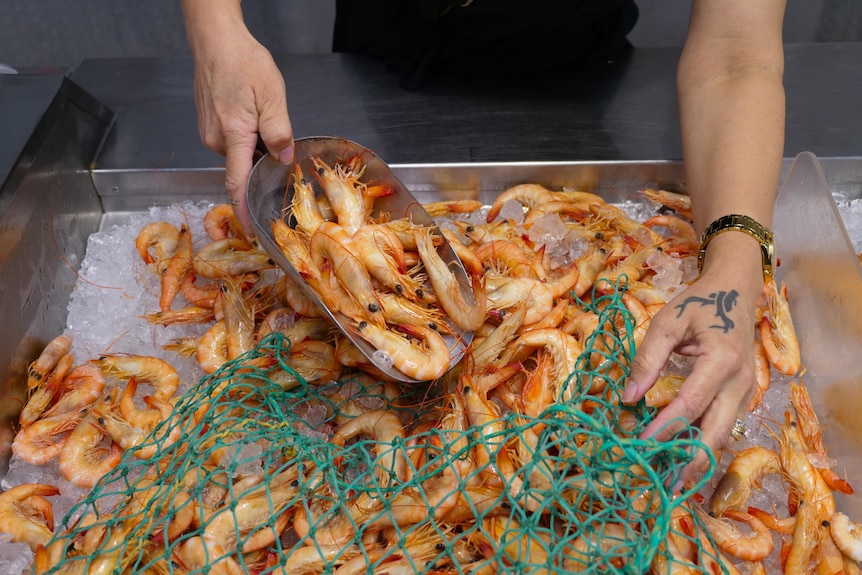 "We're hoping to have a good supply of prawns, mud crabs are always an issue this time of year, but bugs and oysters will be there," he said.
"It's mainly crustaceans — lobsters, crabs, prawns, oysters, anything with a shell on it — that people want at Christmas time."
Mr Caracciolo said the hangover from the COVID-19 pandemic looked to be easing, and that was good news for prawn lovers.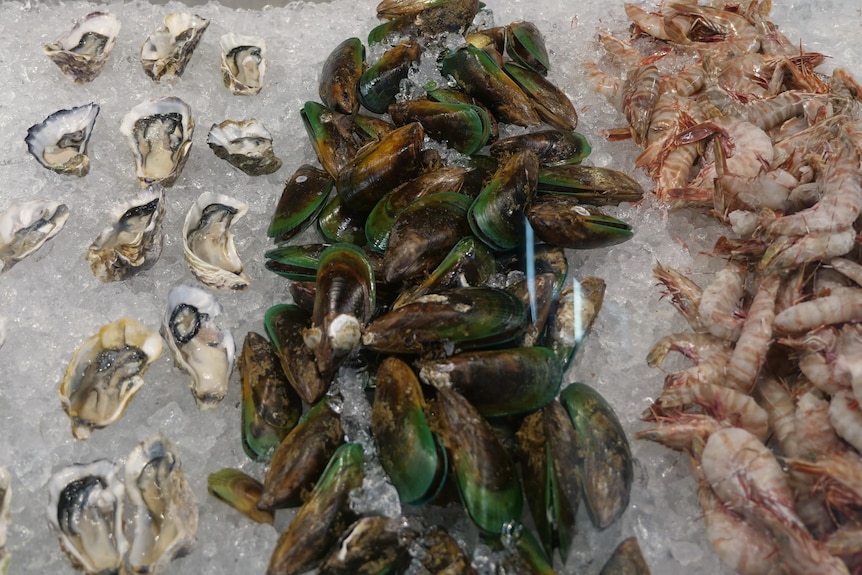 "The demand on seafood was quite strong through the COVID years, but I think there will be a little bit of a softening in the prawn prices," he said.
"The bigger the prawn you buy, the more expensive it is because of the demand, but personally myself, I go for a smaller prawn; they're nice and sweet."
Key stories of the day for Australian primary producers, delivered each weekday afternoon.
Posted , updated