Across our global oceans, coastal communities are suffering as populations of sharks, rays, dolphins and other wildlife are decimated by industrial fishing. Huge fishing fleets targeting squid, a species that plays a vital role in the ocean food web, are industrialising international waters.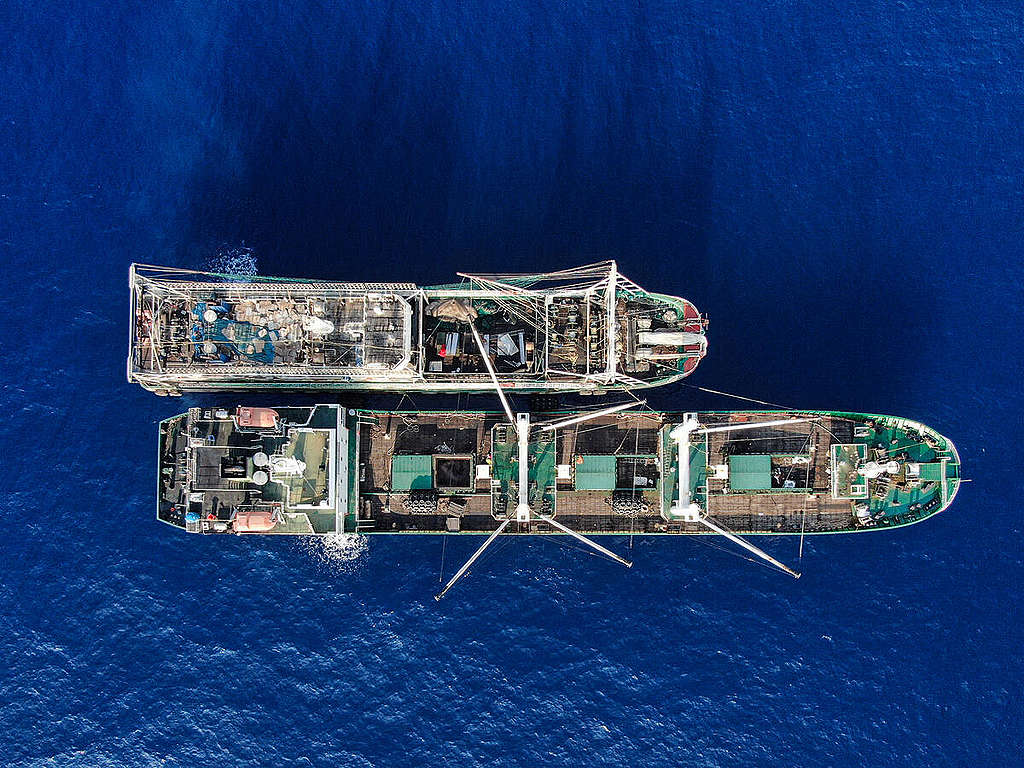 Governments worldwide are letting destructive vessels empty the oceans, taking food and livelihoods away from people, like those living on the coastlines of the Indian Ocean, who have fished sustainably for generations.
Greenpeace International's new report has found that the squid industry has grown so big that it's now threatening ecosystems around the world. Areas such as the North-West Indian Ocean have seen an increase in the number of vessels of more than 800% in just the last five years. In others, such as the South-West Atlantic, armadas of over 500 vessels work in groups to plunder the ocean, with their collective lights being visible from space.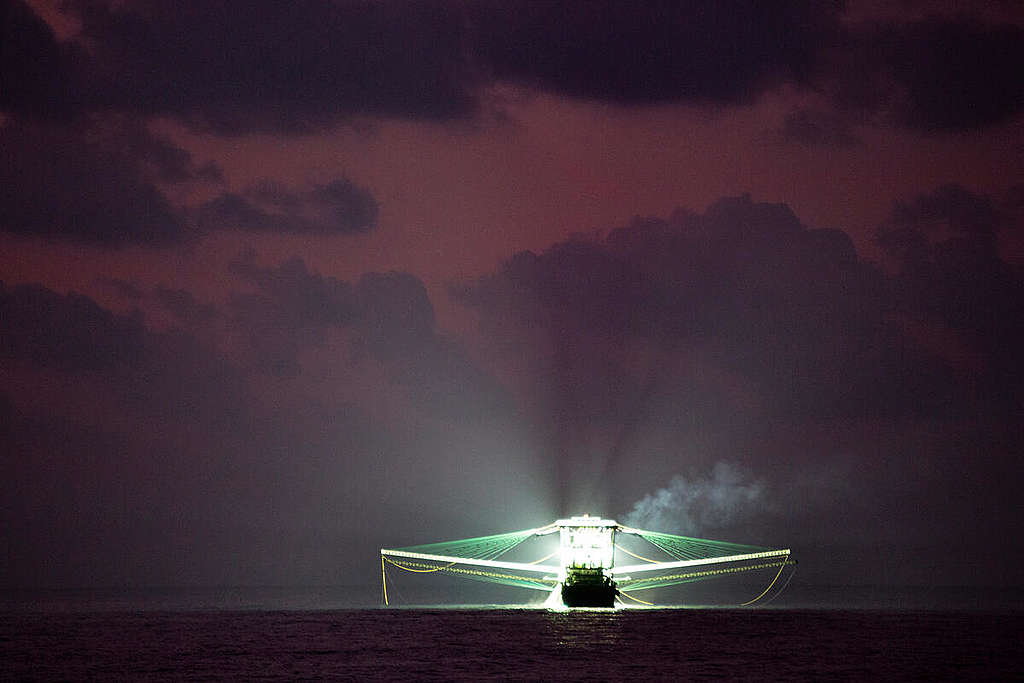 Our oceans are being industrialised: beyond national waters, it's often a free-for-all. The lack of control over the huge and growing squid fisheries worldwide is a glaring example of why the current rules to protect the oceans are failing, but just because this is happening out of sight doesn't mean it should be out of mind.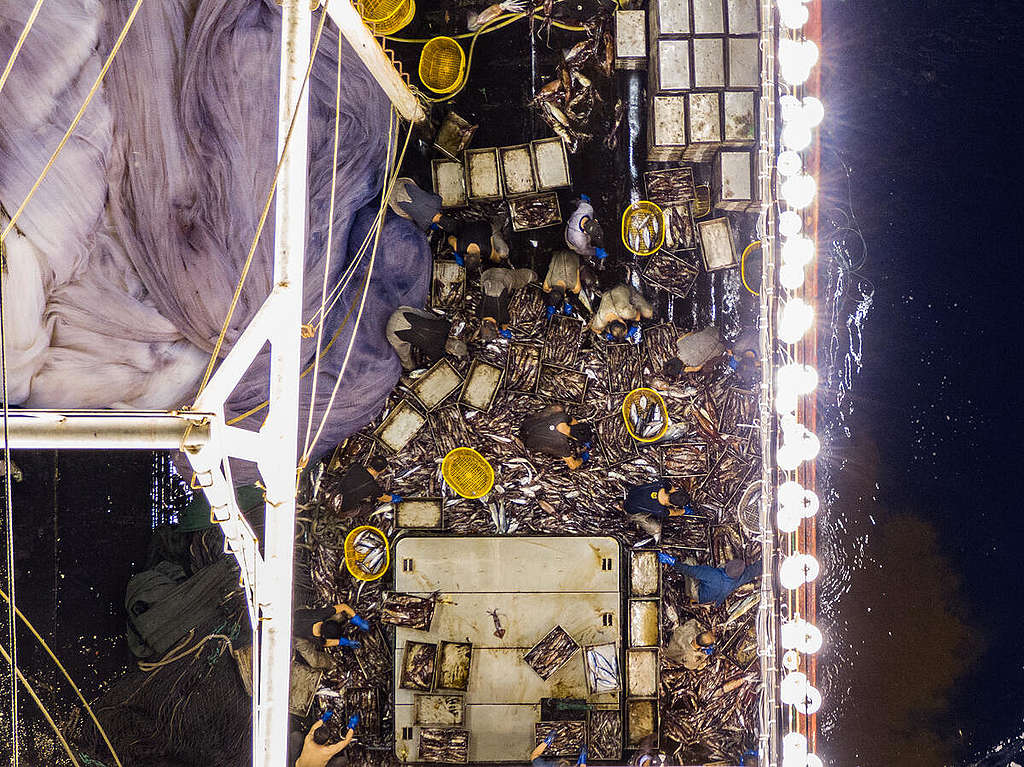 We urgently need a strong Global Ocean Treaty to regulate harmful industries and allow us to create a network of ocean sanctuaries around the world to protect wildlife and people's livelihoods. There are currently no specific global regulatory and monitoring systems in place to monitor the global trade of squid. In 2019, just three fishing powers were responsible for almost 60% of the global squid catch.
Governments are negotiating towards a Global Ocean Treaty for international waters, which cover almost half of the planet. We need urgent action to protect the biggest ecosystem on Earth and stop new industries from plundering it without restrictions. We all rely on the oceans whether we know it or not: to help tackle climate change, maintain healthy ecosystems and ensure food security and livelihoods for millions around the world.
We must put the brakes on the expanding industrialisation of our global commons. Nearly five million people from across the planet have signed a petition urging world leaders to create a strong Global Ocean Treaty. Join them by signing too.
Will McCallum leads the Protect the Oceans campaign at Greenpeace UK
/Public Release. This material from the originating organization/author(s) may be of a point-in-time nature, edited for clarity, style and length. The views and opinions expressed are those of the author(s).View in full here.