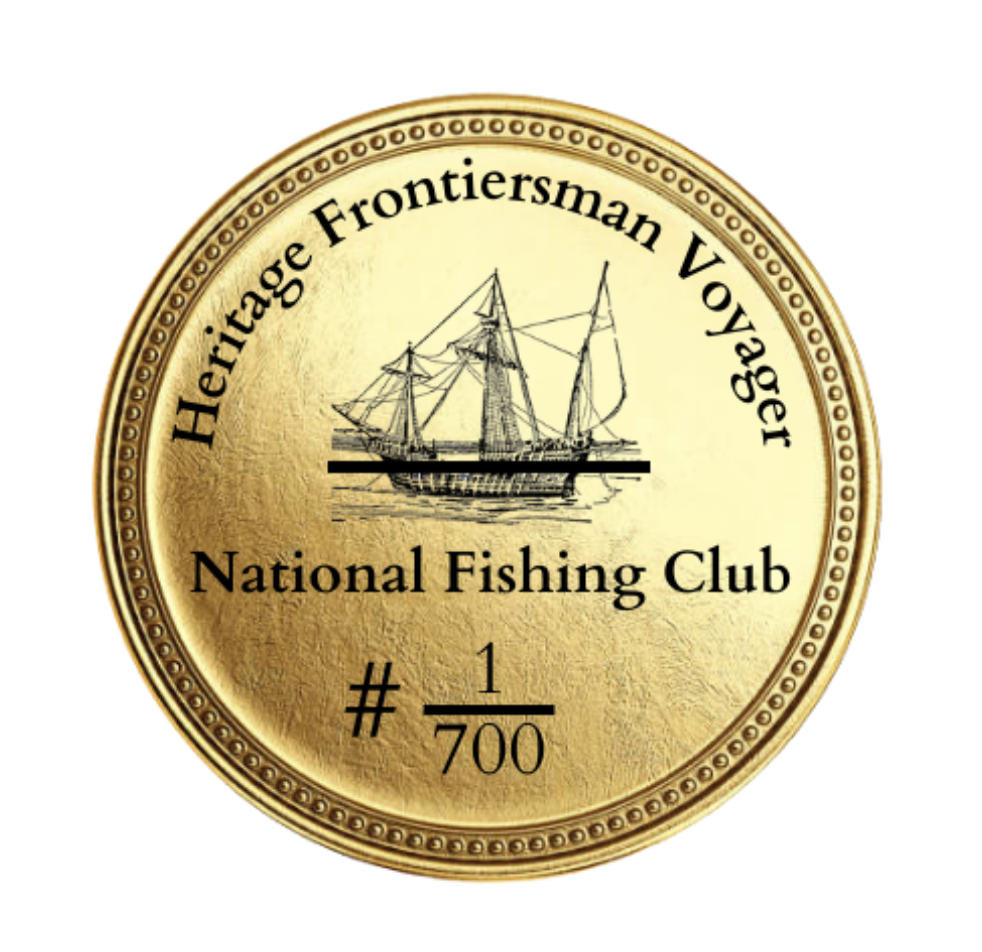 Non-Fungible Tokens from Heritage Frontiersman Capital collateralize easement grants, allowing the revolutionary ability to access lands for hunting and fishing through digital ownership.
Casper, Wyoming, 4th August 2022, ZEXPRWIRE, The startup capital company, Heritage Frontiersman Capital, is turning heads with an entirely new approach to merging digital assets with hunting and fishing rights. Conceived of by a group of individuals who were frustrated with the monopolization of America's lands by actors like Bill Gates and BlackRock, Heritage was created to provide a new means of ownership in a Web3 landscape. To kickstart the project the company will release its first NFT series and assess its success before forging ahead. According to CEO Pearson Pelloat, "We want to test run the system on a small scale to work the bugs out because once we have assurance that everything will continue to work and benefit our holders during expansion, we quickly plan on Heritage Frontiersman Capital becoming the number one private landowner in the United States."
At its core, the company is focused on investing in conservation as well in hunting and fishing rights for the citizens of America. Heritage Frontiersman Capital believes that access to America's outdoors is both a right as well as an asset and by creating a way to buy, sell, and trade such an asset, Americans can now take back ownership in a new and novel way. Furthermore, these assets can become legacy heirloom holdings, with the ability to pass down access to the outdoors and the traditions of outdoorsmanship from one generation to the next.
Starting with the release of a limited collection of 700 NFTs, Heritage will test the system on a small scale before further expansion. The flagship NFT series, Heritage Voyager National Fishing Club, will be developed as a means to purchase and protect waterways. This collection will give holders access to a nationwide portfolio of private fishing locations purchased with the proceeds from NFT sales. This series will expand over time with a reduced member to fishing lands ratio, in order to prevent overcrowding or over harvesting of fish. Following this first collection, Heritage plans to expand to hunting lands for animal and land conservation.
This unique opportunity represents a coming together of free market demand and environmental conservationism. A 7% fee is deducted from secondary sales of the NFTs which will pay for property taxes and any necessary maintenance. The lands in these NFT profiles will never be developed for industrial or commercial use, remaining committed to their core purpose. To learn more about Heritage Frontiersman Capital and their first NFT series visit www.heritagefrontiersmancapital.org.
About Heritage Frontiersman Capital
Heritage Frontiersman Capital started with a passion for freedom as well as a hatred for Bill Gates and Black Rock's monopolization of American land. From there, the idea of Easement-Backed Digital Assets were developed in the form of NFTs. These non-fungible tokens collateralize easement grants, allowing the holder an "easement" over all properties under any given hunting or fishing NFT. This financial-technological development has allowed Heritage Frontiersman Capital, for the first time in history, to turn access to America's great outdoors into an asset.