One of Western Australia's coastal communities celebrated a milestone during an annual fishing festival at the weekend.  
Key points:
Saturday was the 50th anniversary of the Blessing of the Fleet festival in Dongara 
It marks the start of the new fishing season for the Midwest
The local fishing industry has downsized, but remains a vital source of income for residents
The Blessing of the Fleet tradition has evolved over time, and was first introduced in Western Australia at Fremantle in 1948. 
Decades later, the local chamber of commerce and industry hosted Dongara's first Blessing of the Fleet in 1973 on the Denison foreshore.
But blessing is a centuries-old tradition, with roots in southern Europe.
Saturday marked 50 years since the event started in the Midwest coastal town, with about a dozen decorated vessels parading the Port Denison marina in front of hundreds of people. 
Pastor Doug Higgins and Reverend John Muller said a blessing of protection and prosperity over each boat, her crew and their families, as they came back into the harbour. 
One vessel also received a prayer of gratitude, as it helped a boat experiencing mechanical issues return to shore during the event.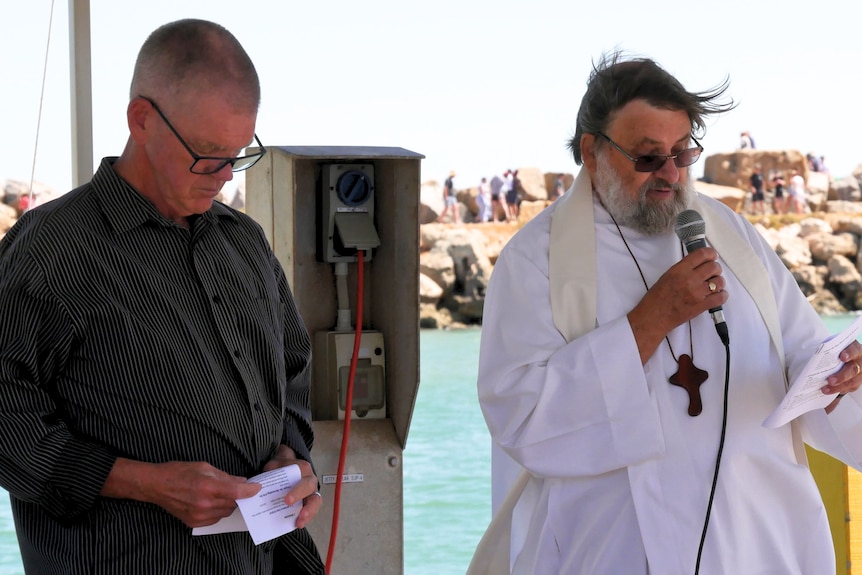 Despite the festival's Catholic roots, Reverend Muller said the festival continued to be enjoyed by a diverse group of people. 
"I think it's significant for people, regardless of whether they're religious or not, to know that somebody is caring for them," he said. 
"It gives the people going out to sea a little sense of security that someone or something is watching over them." 
For skippers like Gus Shields, the event marks the start of another season fishing rock lobsters.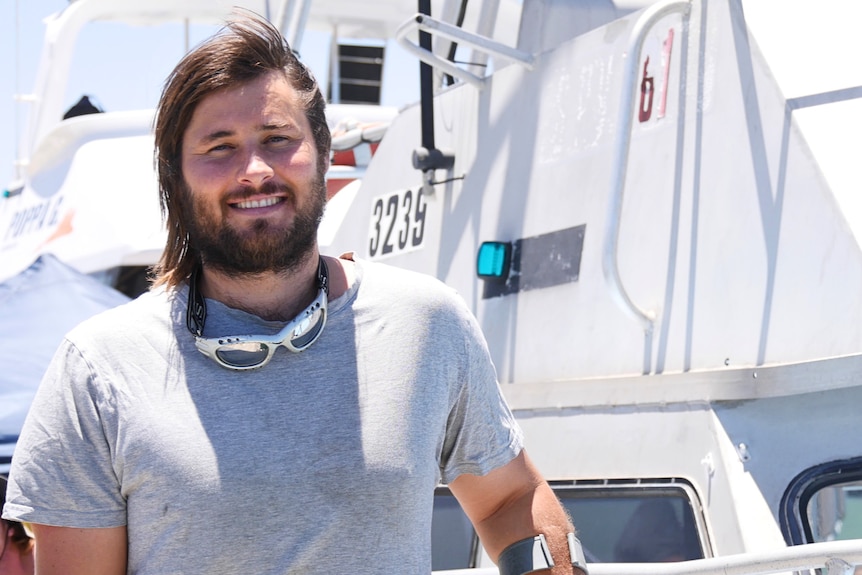 His family has been fishing off the Abrolhos Islands for three generations and Mr Shields said he was optimistic about the new year. 
"Last year's season was eventful — the price probably wasn't where we wanted it to be, but hopefully this year it picks up," he said. 
Geraldton Fishermen's Co-operative chief executive Matter Rutter said the fishing communities of the Midwest had been hit hard by commercial pressures. 
"Economically it's been tough, like it has been for many industries, due to COVID. But all in all, we are still a very fortunate fishery and a lot of that has to do with the community and the fact that the fisherman all band together," he said.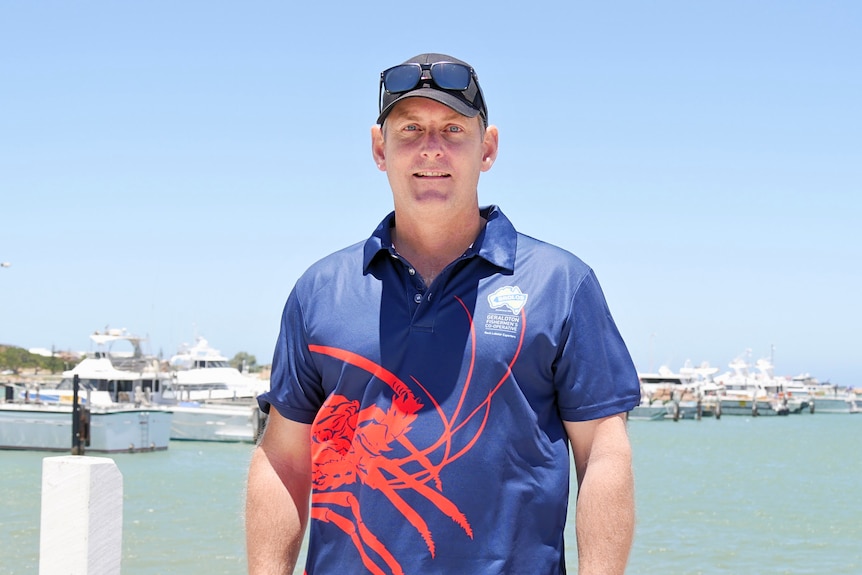 "We are lucky that it's such a healthy fishery and it's really sustainable." 
Fishing in and around Dongara became a vital source of revenue after World War II, but Irwin Districts Historical Society chair Bruce Baskerville said the size of the industry had reduced. 
"In the 1970s, when the Blessing of the Fleet festival started, there were local crayfish factories and a huge itinerant workforce coming and going all the time, which generated a lot of business in town," he said.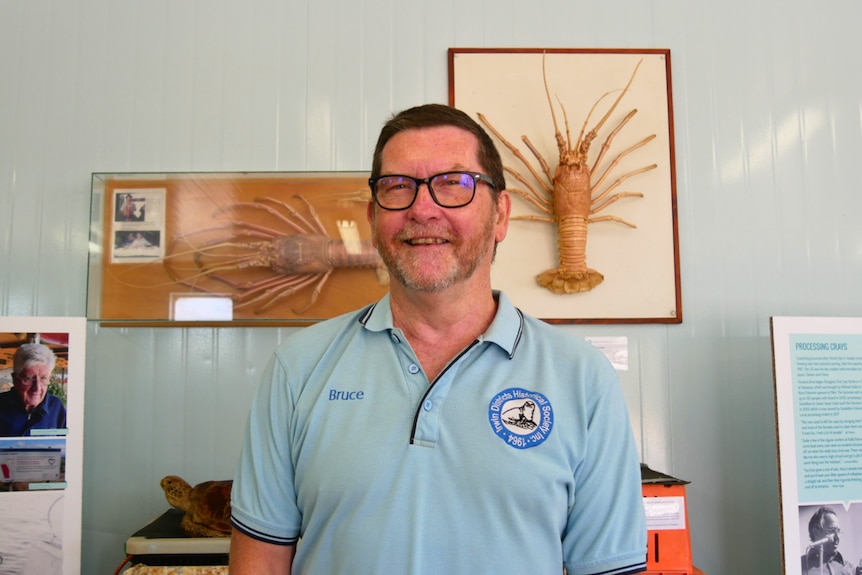 "So yes, it's changed, as all industries do; but it is still a world-leading sustainable fishery … and it still generates income that comes into the town." 
A history of the industry was on display at the Packout Room Fishing Museum during Saturday's event and Mr Baskerville said visitors added to the archive with their own anecdotes.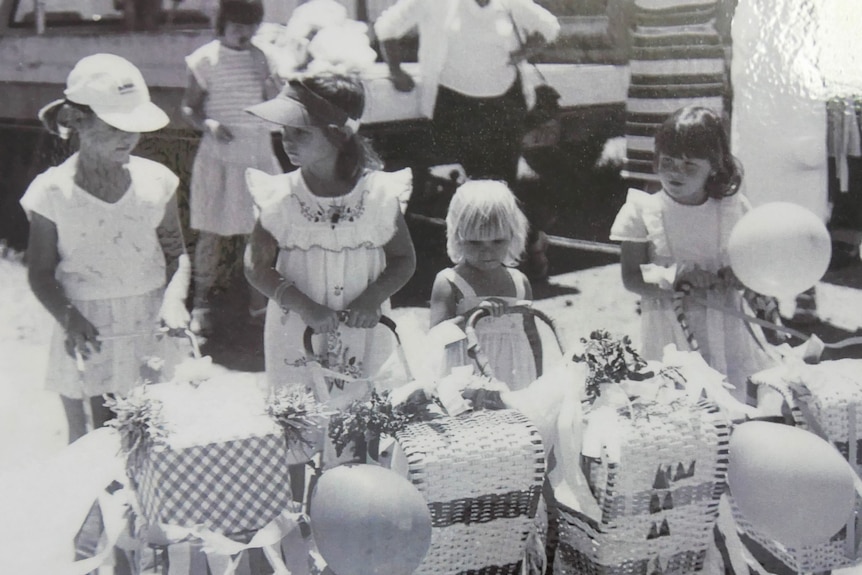 "It's good that we're getting that sort of information and recording it now, before it's forgotten," he said.