Fishing is all Clint Waldon has ever known, but he's worried new regulations banning the use of gillnets will see the end of his 80-year-old family business.
Key points:
The Queensland and federal governments are phasing out gillnet fishing on the Great Barrier Reef from this year

Third-generation fisherman Clint Waldon says the gillnet bans will decimate the industry

Gillnets are long, rectangular nets used to catch fish in the moving tide
"I've got an 18 month-old daughter and I don't know how I'll provide for her at the end of the year," Mr Waldon said.
The third-generation commercial fisherman runs a large gillnetting operation near Marlborough off the central Queensland coast and spends long hours at sea catching fish, such as barramundi and threadfin, to provide for his young family.
But with a recently announced ban on gillnet fishing, he feared he would not be able to earn a living anymore.
"We've got all our life savings tied up in fishing licences, quotas, boats and it's all rendered completely useless … it's scary," Mr Waldon said.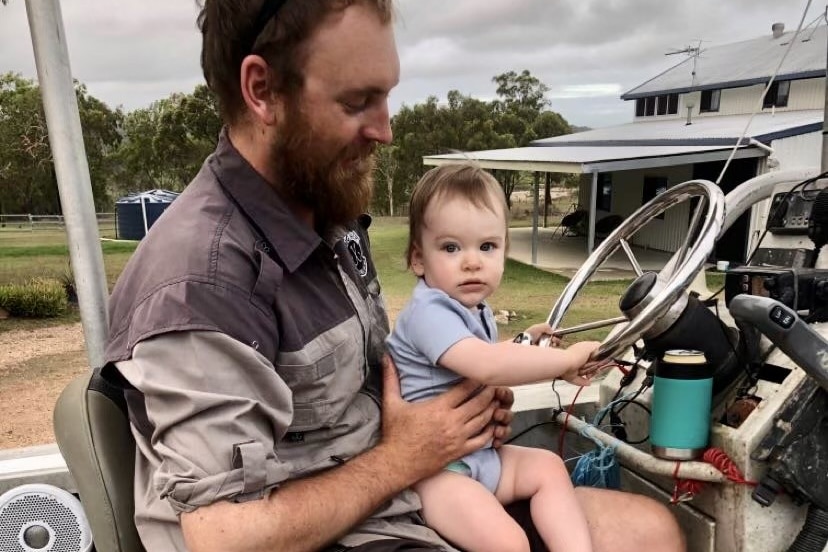 The federal and Queensland governments announced in June they would ban gillnet fishing on the Great Barrier Reef by mid-2027, phasing out gillnet licences from December 2023.
Conservationists have praised the reforms but the Queensland Seafood Industries Association says gillnets are a low-impact form of fishing and it's calling on the government to reconsider the bans.
Win for conservationists
Gillnets are long, rectangular nets used to catch fish in the moving tide.
There are about 240 gillnet licences on the east coast of Australia, with about half of those in the Great Barrier Reef World Heritage Area.
Capricorn Conservation Council coordinator Sophie George said threatened and endangered marine animals, such as hammerhead sharks, dugongs, and turtles, often got caught as by-products within the nets.
"We've been wanting this for quite some time on the southern Great Barrier Reef," she said.
"It just does not make sense to use any nets at all."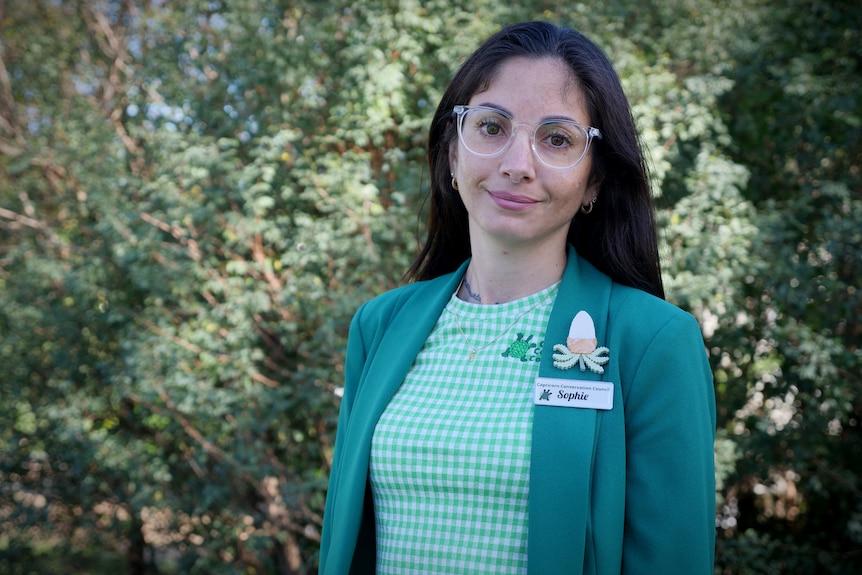 The Queensland Department of Agriculture and Fisheries is leading the reforms and has committed $100 million to phase out gillnet fishing and address other high-risk fishing on the Great Barrier Reef.
The department said endangered species were known to get trapped in the nets and could drown before fishers freed them.
It said management interventions to reduce this had been introduced in the past 20 years.
But Mr Waldon said he fished about 150 kilometres away from the Great Barrier Reef and had never killed dugongs, turtles, or dolphins while using gillnets.
"It's all documented. We have to fill out logbooks, we have satellites," he said.
"We don't do it."
Seafood industry says bans 'not necessary'
Queensland Seafood Industries Association executive officer David Bobbermen said the bans were not necessary and was calling on the state and federal governments to reconsider.
"No gillnet is ever set on the Great Barrier Reef, they're mainly coastal in estuaries, on mud flats," Mr Bobbermen said.
"So allow fishermen to continue what they're doing … talk to industry about what they really need in relation to interactions with threatened and endangered species.
"Let industry prove to the government that we are not having this enormous alleged impact on the environment, so we can continue to work with government and with the environment to have sustainable fishing.
"So that people can continue to eat wild-caught premium seafood and the small communities can continue to have some sort of industry in them."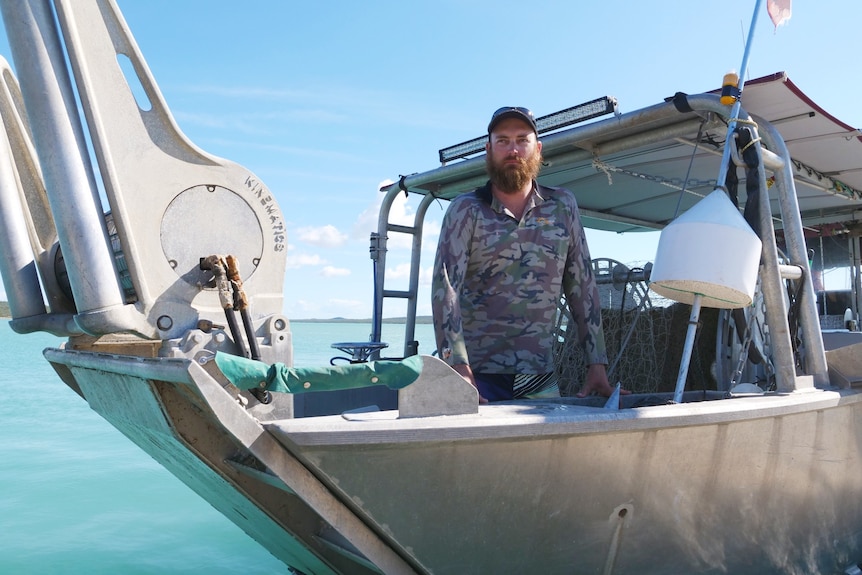 A department spokesperson said it had contacted industry representatives, commercial net fishers, processors, and retailers to provide the most up-to-date information on the ban.
"Industry and stakeholder engagement on the risk to threatened species from gillnets has been ongoing over many years, starting in 2004 when the dugong protection areas were first declared," it said.
The department said details of a package, which could include licence buybacks and retraining opportunities, would be finalised after the Future Fishing Taskforce considered its recommendations.
Mr Waldon said his gillnet licence would be suspended in December and while there had been some discussion about a temporary licence being issued, it would be too restrictive.
"We might as well go out with a butterfly net to try and catch a barramundi," he said.
Mr Bobbermen said he believed the gillnet bans were based on a political agenda rather than science.
"Anything that gets entangled can be easily, with few exceptions, released without any impact," he said.
"So they are a very efficient, low-impact style of fishing."
"If the government had come to us and set some really strong key performance indicators with respect to interactions, we believe that we would have been able to easily meet those requirements.
"But now we don't have a chance … every small community up the east coast is going to suffer."
The department said the task force would include recommendations such as trialling more sustainable fishing methods, business advice, and disposing of depreciated assets.
It said some gillnet licences would remain until June 2027 to ensure seafood supply continued.